×
Registration
Please type the letters below *
POSH Chains
COVID UPDATE: Due to Covid chains may slightly differ from what is offered, for example our 16"/18" adjustable rope chain could change to 18" chain due to limited supplies from our vendor. We apologize but this is where we are in the pandemic. We are limited to what our suppliers can ship us from their inventory. We do have the adjustable rolo and adjustable cable in stock, we recommend that you upgrade from the standard rope chain to one of these higher quality chains instead if you would like it to be adjustable.
POSH offers various chains for many of our products. Split chain items such as monograms and bars choose an adjustable cable chain or a rope chain. Other POSH pieces offer chains such as rolo, rope, ball and more. Not every chain will be available in every metal. A silver and gold chain may have different thicknesses from each other. Please note when you select a chain length, it is only the chain that will be measured. We do not include the pendant's measurements with any of our chain length measurements. If you choose an 18" chain, only the chain will measure 18" (for split chain items there will be a 9" chain on each side of the pendant for 18" chains, 8" chain on each side of the pendant for 16" chains, etc). We give measurements for all of our products, if you want the total length of the piece please add your desired chain length (16", 18", 20", etc) and pendant for the total. See each style and description for more information, a close-up of each chain and recommendations. More chains are available here

Returning or Exchanging Chains: Please note you will incur a 15% restocking fee for any returned or exchanged chains.
POSH Rolo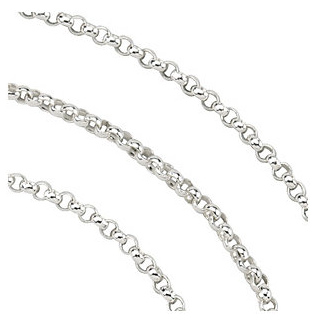 This rolo chain is very popular and tres chic! Not only is it sturdy and universal, it looks great with birthstone discs, loops, and tall tags. Is available as an adjustable too, 16-22"
POSH Ball Chain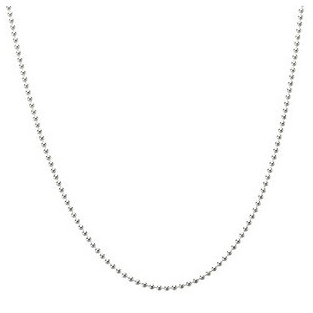 This style of chain is more casual and modern. The linked "beads" are small and delicate with a stylish appearance. It looks great with mini dog tags, discs, and squares!
Ball Gold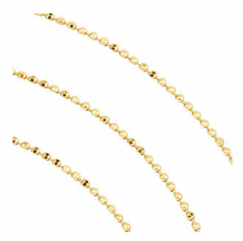 The 14K diamond cut ball is dainty yet strong. The sparkle of the diamond cut is very popular and look fab with every pendant.
Standard Gold


Our standard gold chain is a laser titan with lobster claw. It's delicate and super strong. If you like a fine classic chain, this is it!
Bead Bracelet Large

Our bead bracelet is a total fashion statement. Chunky, hip and hot... Pair it with a cable bracelet or wear alone and you will get tons of compliments.
Cable Toggle Bracelet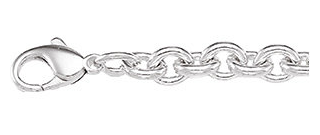 We call it our toggle even though it has a lobster clasp... It's chunky and fun and our most popular bracelet. We love it with ROXY or XL disc, but the possibilities are endless with this bracelet.
Kid Bracelet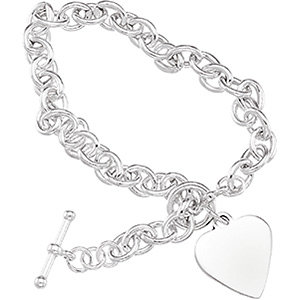 This sweet cable bracelet is a mini version of our mommy bracelet with an actul toggle. More dainty for your little one, she will want to wear it everyday. Add the sweetheart or a disc, LOVE IT!
Medium Bead Bracelet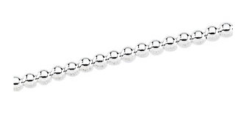 Absolute must have! We LOVE this bracelet. It can be layered, can be for you or a gift. It's beautiful with any pendant and goes with every outfit....